From 2 – 3 June, 2016, the Sir Lloyd Erskine Sandiford Conference Centre was transformed into a green space. The two-day Green Knowledge Fair, held under the theme "Green It: Preserving the Present for the Future: Beyond 50" was a significant event, as it brought together project beneficiaries and key stakeholders to show the tangible results of SGP's work to support the environment over the last three years.
Addis Alem Co-operative was awarded as the Most Effective Knowledge Giver.
Addis Alem Co-operative was among the GEF SGP Grantees presenting our project outputs and impacts. Addis Alem's focus was on the Blended Agroforestry Renewable Energy Project (BAREP), which has key project activities in agroforestry, green energy, technology, training and employment.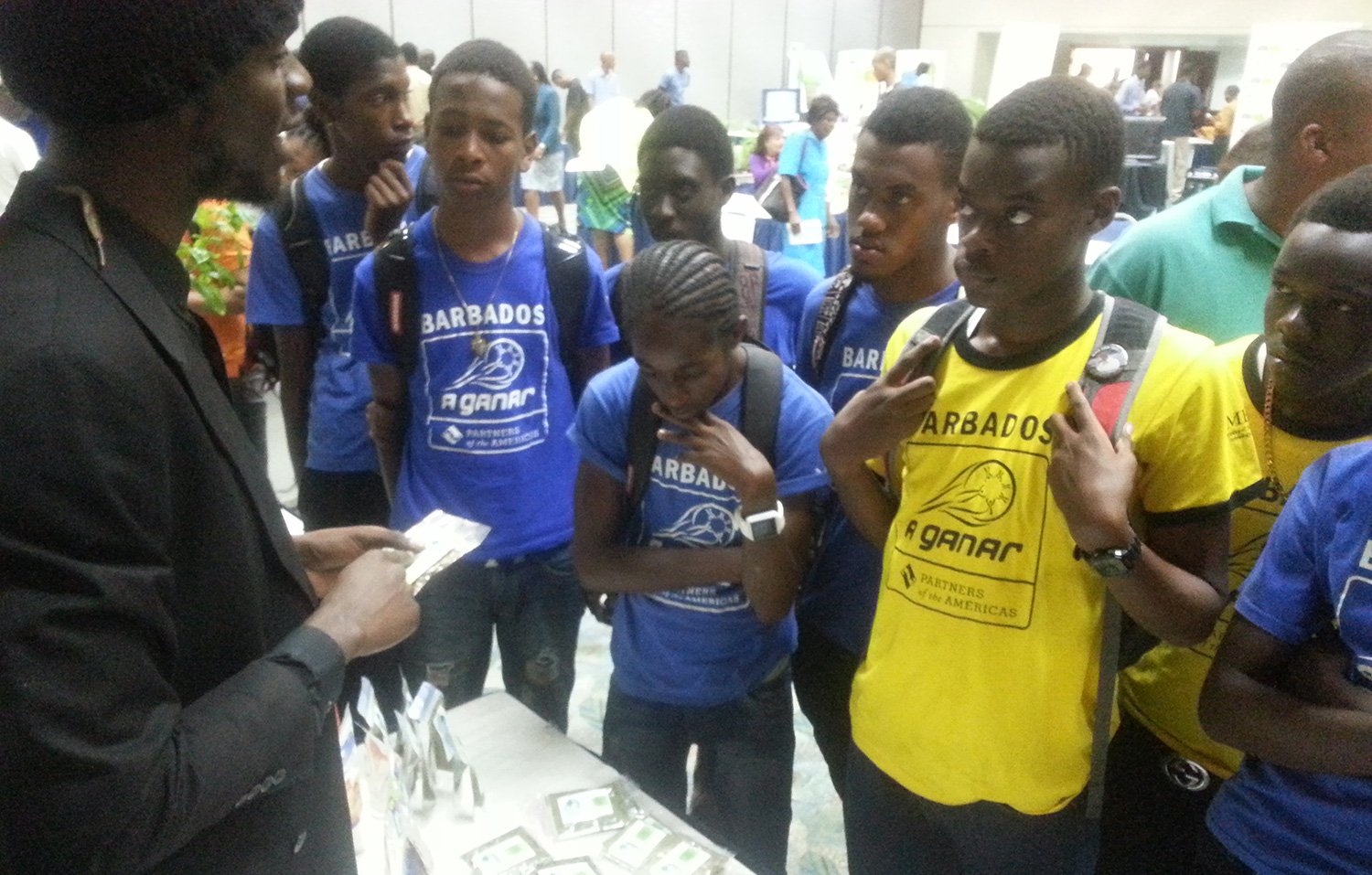 Addis Alem's exhibition featured agro-processed foods, literature and a technology display feature mobile apps and web dashboards. The booth attracted many patrons of the Green Knowledge Fair, and was a hit especially among the youth.
Mr. David Bynoe, National Coordinator of the Global Environment Facility (GEF) Small Grants Programme (SGP) of the United Nations Development Programme (UNDP), stated "From regenerating the lands to utilising renewable energy technologies and developing climate change adaptation interventions for our most vulnerable sectors, GEF remains committed to further enhancing its engagement with civil society organisations and providing technical and financial support to projects with community action with a global impact."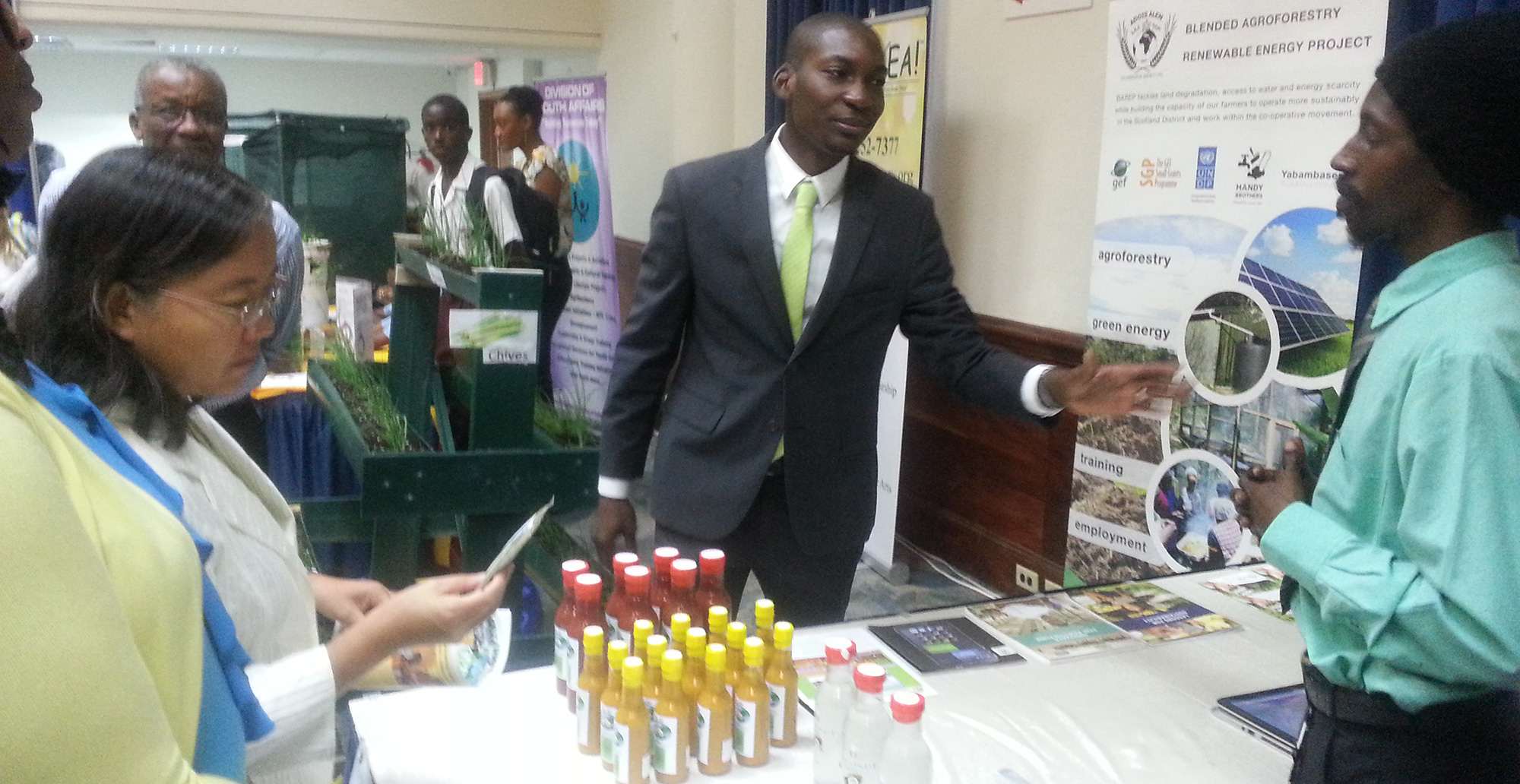 "The Knowledge Fair is a fair with a difference. It moves beyond the traditional dissemination mechanism and allows stakeholders to network, share experiences and lessons learned, and also showcase innovative community-based initiatives, best practices from SGP projects to promote replication and scaling up of results for greater policy influence," Bynoe said.
Other grantees included the Caribsave Partnership, the Future Centre Trust, the Barbados Marine Trust, Baird's Village Farms, the Caribbean Permaculture Research Institute, the Caribbean Centre for Food Sustainability and Security, Healing Waters International Ministries, Nature Fun Ranch, the Organic Growers and Consumers Association, Solagrow Incorporated, Zion House of Israel Temple, Trekvoy Art and Literary Endowment for the Naturally Talented, River of Life Farm and the Caribbean Creative Cluster.